Dynamic Living *NEW PROGRAM
December 12-15, 2017
Antlers at Vail - Vail, Colorado

Three-Day Intensive
A program for non skiers and skiers
December 12, 13, 14, 15, 2017
December 12 is a Welcome Event in the evening followed by the three-day Dynamic Living program

I'm a believer! In one short weekend I moved from an upper level intermediate to a beginning expert level.
 —Steve Berkowitz, Chicago, Illinois

Anyone at any age has the ability to improve movement and quality of life

This program came into being in response to requests for a more broadly based program that would include non-skiers and would address many of the questions about how to continue to improve movement and good function as one travels through life.

This will be a highly personalized small group program. Each participant will write down their goals and needs and this information will be a guide for the specifics of the program. The content will be designed to help the participants maximize their potential movement abilities and to help get rid of old interfering habits.

The program will be a combination of indoor Awareness Through Movement classes in the mornings and afternoons and also each participant will have individual scheduled time with Margaret for a one-on-one session. The format allows time for people to ski if they wish and I encourage the non-skiers to walk, move and experiment for themselves with the movement ideas that are presented in the classes. During the day between the morning and afternoon classes, I will be offering the individual sessions.

Balance and posture issues will be addressed, always a hot topic!

IMPROVE skiing, golfing, walking, running or any other human activity including daily life!

GETTING OLDER GETTING BETTER, WHY NOT?

The indoor movement classes will also focus on the two following important concepts:
• Awareness changes movement and action
• Coordinated core movements, the foundation for all good movement

Oh Margaret, what a wonderful Feldenkrais program you gave us last week! Your instruction was straightforward, tailored to each of us personally, and insightful. Your cheerful presentation and connection to us made us feel special and ensured that we "got it," the understanding of the benefits of these gentle movements. Who would think that such subtle moves would have such immediate and direct results? I am sleeping better, moving more fluidly and easily and, even better, I feel equipped with the knowledge of what to do should old patterns pop us. As you know, my husband came along with me in a stooped over, protect-my-back posture. After three days with you, he stood straighter and is a new convert to your methods. Thank you for sharing your passion and enthusiasm, for life as well as Feldenkrais. I think anyone who turns down the opportunity to spend time with you is crazy! —Lorie, 2016 Dynamic Living Participant

Margaret, what an eye-opening, exhilarating three days in Vail. To be honest, I knew very little of the Feldenkrais Method when my friend Lorie suggested I join the group after I had two total knee replacements. Your method of leading and explaining the "Awareness Through Movement" was inspiring. The morning after our first day together, I got out of bed feeling like a new person! No pains, no squeaky knees, and a limber back! It felt like a miracle. I very much look forward to continuing with Feldenkrais and working with you again! Thank you from the bottom of my heart for your caring and enthusiasm, —Carol Thuerbach, 2016 Dynamic Living Participant


Video credit: Jim Penhale, Intermountain Productions and Adventure Video

Click here for more information about the Antlers at Vail, the location of Dynamic Skiing for Life in Vail, Colorado.
Registration Information
Additional class forms and information:

Questionnaire
Class Schedule
Related Links

---
Lodging: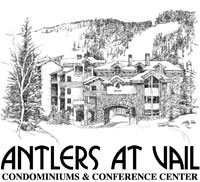 If you'd like to stay at the Antlers at Vail, you can book your lodging by clicking here, or call 1-800-843-8245 or 1-970-476-2471. Be sure to ask for the Dynamic Skiing for Life Seminar special discount, or if you're booking online, type in the Group ID of DYNAMIC to get the group discount rate.
"What I'm after isn't flexible bodies, but flexible minds and to restore each person to their human dignity."
— Moshe Feldenkrais
What Her Clients Are Saying...
"Margaret's Dynamic Skiing for Life seminar was an amazing breakthrough experience for me. I now feel much more fluid in my skiing movements and find that I can ski all day without feeling nearly as tired or sore. I have also suffered from the pain and long recovery of an ACL replacement with associated compensation injuries. I am now so much more aware of how my body is moving in relation to my equipment and the slopes beneath me, and the resulting improvements I've made in my technique are astounding. The seminar was extremely well-structured and well-paced, the instructors were unmatched in their ability to translate and build on the indoor movement exercises while out on the slopes.

Margaret is truly an inspiration and I only hope that I can be as active and full of life as her for the rest of my life. I would highly recommend this program to anyone looking to ski with more confidence and less effort, and who want to share the experience with a wonderful group of people."
— Jessie, 26 (ACL replacement knee surgery)