Who Is It For?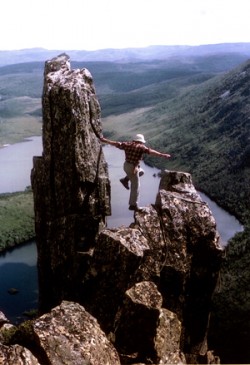 Feldenkrais is for all ages. All abilities. The Feldenkrais Method® will improve your quality of life.

The Feldenkrais Method® is not therapy; it is a sophisticated learning method that produces many therapeutic benefits.

It is beneficial if you wish to move, sit or lie more comfortably in your daily life or if you are seeking excellence in any given skill or activity.

• Babies to the elderly
• Hot young surfers to someone in a wheelchair
• Back and neck pain sufferers
• If you seek improvement in posture and balance
• Speeds up your recovery from surgery and injuries
• Improves your golf game
• Improves any sport or performance
• Improves daily life from sitting in a car to washing the dishes to lifting and carrying

All humans have the capacity to learn and relearn at any age. The Feldenkrais Method is about learning from our own bodies, through listening and discriminating, using guided awareness to change old, limiting habits into more useful actions. We learn to self-regulate and become self-sufficient and continue to improve at anything we choose to do. We learn to expand our options and skills throughout life — what a concept! Learn more about the Feldenkrais Method and Margaret's private practice.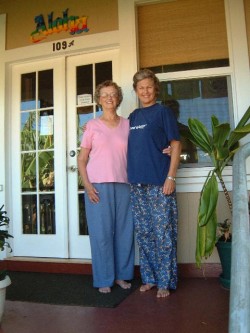 "I am 82 years old and used a cane for walking because of my fear of falling. After only a few of Margaret's Feldenkrais class sessions, the balance and flexibility in my body has improved so much I am able to walk, climb up and down stairs, get in and out of chairs, and even get down and up from the floor with no assistance of any kind. My cane is retired! — Hester Roessler Read more testimonials »

DISCLAIMER: The information on this site is not a substitute for medical advice or examination. It is important to regularly consult a doctor regarding your health. As with any exercise or health-related activity, you should seek the advice of your physician or other qualified health professional before participating in movement lessons.
Snapshot
Some specific conditions where Feldenkrais has been beneficial:

Back & neck pain
Balance problems
Cerebral palsy
Chronic anxiety
Chronic fatigue syndrome
Postural problems
Chronic pain
Stroke
Fibromyalgia
Headaches
Motor difficulties
Multiple sclerosis
Muscular dystrophy
Neurological disorders
Head injuries
Parkinson's
Orthopedic injuries
Pre & Postnatal care
Post surgical tissue trauma
Psychosomatic disorders
Repetitive stress injuries
Stress
TMJ
Whiplash
Osteoarthritis
Osteoporosis
Sleep disorders
Arthritis
Emphysema
Some breathing problems e.g. asthma